*********
Intrigued? We feel the same about you...
Read on, and discover why Zazzle is more than a marketplace, and why the people are more essential than the product.
About Us
First and foremost, Zazzle is a company that's all about people...our employees, our customers, our designers and our partners. We believe that having extraordinary people is the greatest possible asset and sustainable advantage for a company. We began with an idea 10 years ago, and publicly launched our website in the summer of 2005. It's been a wild ride since then… and we've only just begun.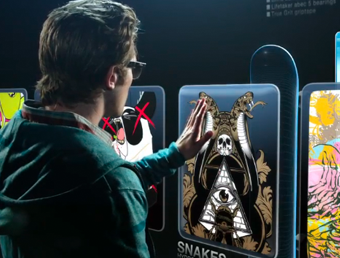 Our Mission
Our mission is simple: "To Enable Every Custom, On-Demand Product in the World On Our Platform." In other words, Zazzle, The Make Engine™, is creating both the tools and the marketplace for anything you can imagine – customized. Simple concept, but very hard to do! The good news: we're getting closer to this reality every single day. And we're having a blast doing it.
GET YOUR LOGO OUT THERE..... GET IT ON ALL OF THESE ITEMS, FOR CLIENTS, CUSTOMERS, EMPLOYEES... THEY MAKE GREAT GIVEAWAYS TOO....
*****************
********************************************************************************
*******************